Life of Miguel de Cervantes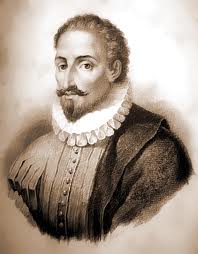 Miguel de Cervantes Saavedra is the most famous Spanish author of all time. Although he's mainly known for El Quixote, the universally known adventure book about a Spanish knight who is slightly mad, Cervantes was a very prolific writer and he wrote several novels and quite a few poems and plays.
The Life of Miguel de Cervantes Saavedra
There's no knowledge of the exact date of birth of Cervantes, but it's probable he was born on the 29th of September, 1547, in Alcalá de Henares, Madrid. This theory came about because in those times, it was traditional to name children after the saint who is commemorated on their date of birth. September 29th is San Miguel's day, hence Miguel de Cervantes Saavedra. After moving around with his family for a few years and staying in Valladolid, Córdoba, Seville, Toledo and other Spanish cities, he finally established his home in Madrid in 1566. It was during his stay in Madrid that he discovered how much he enjoyed plays.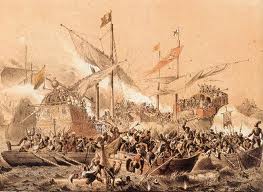 In December 1570, Miguel de Cervantes arrived in Rome and entered the service of Giulio Acquaviva, whom he followed to Palermo, Milan, Florence, Venice, Parma and Ferrara. He left him to join a regiment of the Spanish naval elite corps, Infantería de Marina, stationed in Naples, which was a possession of the Spanish crown. He was there for about a year before he saw active service. In October of 1571 he fought in the Battle of Lepanto and a bullet left his left arm useless. For this, he was called "The Cripple of Lepanto". He continued to fight and then traveled around Italy, finally settling down for two years in Naples.
In 1575, when he was returning to Spain from Naples, the boat Miguel de Cervantes and his brother traveled on was attacked by Algerian corsairs under the command of Arnaut Mami, an Albanian renegade that was the terror of the narrow seas at that time. They were taken to Algiers and Cervantes was made a slave. The letters of recommendation from the Duke of Sessa that he was carrying made them think he was someone important so a ransom was asked for, consisting of 500 gold coins.
Cervantes remained captive in Algiers for 5 years, and during this time he tried to escape four times without success. His brother Rodrigo returned to Spain after their mother paid his ransom, which was unfortunately not enough for both brothers. Miguel de Cervantes let Rodrigo, his brother, leave for Spain without him. Finally, in 1580, the Trinitarians arrived in Algiers with the idea of rescuing Cervantes, but they only had 300 gold coins. They got the rest from Spanish travelers and Miguel was finally let go on the 19th of September of 1580 and he returned to Spain.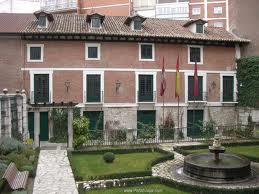 He traveled and worked for several years after his arrival, trying to pay off the debts his family had acquired when trying to free him and his brother. In 1584 he married Catalina de Salazar y Palacios, but their marriage wasn't a happy one and after two years Miguel left to travel around Andalusia. After a while he established himself in Seville, first as a supplier of the royal fleet and later as a collector of back taxes. In 1597 he was put in jail after the bank he worked for crashed and he was accused of stealing money from them. During his incarceration he began writing Don Quixote, of which he published the first part in 1605, after being established in Valladolid for little over a year. Miguel de Cervantes died in Madrid in April 23, 1616, and never knew his Quixote would become one of the most important books in the universal history of literature, and that many people would use to it learn Spanish.
The final resting place of Miguel de Cervantes is actually unknown. We know that he was buried, as he requested in his last will and testament, in the nearby convent of the Trinitarian nuns. However, some years later, the nuns of this convent changed to another establishment and took the dead with them. No one knows whether Cervantes' remains were among those to be moved; hence his burial site is still a mystery.