Works of Miguel de Cervantes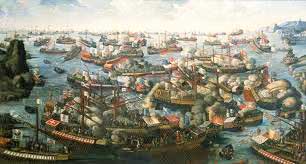 Miguel de Cervantes led a busy life. He lived in Spain and Italy, moving frequently, and was kept captive in Algiers during 5 years. He also fought in several battles, and in the Battle of Lepanto he lost the use of his left arm and was nicknamed "The Cripple of Lepanto". Cervantes also wrote during most of his adult life, and his greatest work is El Quixote, the adventure novel about the crazy Spanish knight. However, Cervantes also wrote many other stories, poems and even plays.
The Works of Miguel de Cervantes Saavedra
As mentioned before, Cervantes was a very prolific writer, and he wrote for most of his adult life. Although his works are now considered some of the best Spanish books ever written, Cervantes never knew fame during his life, and his works were only appreciated, as it often happens with geniuses, after he was dead.
The prose of Cervantes
Miguel de Cervantes cultivated the prose of his time, but he adapted it to reflect his own original style of writing. He renewed the readers' interest in the novella, which then meant a short story without much rhetoric and which normally addressed more transcendental issues.
La Galatea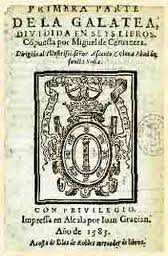 La Galatea was the first of Cervantes' novels and it was published in 1585. It's a pastoral romance and the characters are shepherds who talk about their troubles in a very poetic and idyllic way. La Galatea shows Cervantes' early interest in poetry and, next to the Novelas Ejemplares and El Quixote, it's considered one of Miguel's finest works.
Don Quijote de la Mancha
"El Ingenioso Hidalgo Don Quijote de la Mancha" is his most important work, and considered one of the best books in the history of literature. The first part was published in 1605 and it was very appreciated at the time. Soon it began to be translated into different languages and at currently it's one of the most translated books. The idea behind El Quixote was making fun of the popular knight novels by turning the character into a funny old crazy knight, but with time and work it became an accurate portrayal of the Spanish life of the moment.
Novelas Ejemplares - Exemplary Novels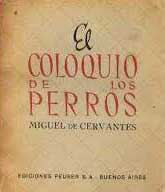 Between 1590 and 1612 Cervantes wrote some short novels that were unified and published in 1613 under the name "Novelas Ejemplares de Honestísimo Entretenimiento" (Exemplary Novels of very honest Entertainment). The stories show the social, political, and historical problems of Cervantes' Spain and show off his immersion in Spain's life and how aware he was of the prevailing problems. The stories included in the book are:
La Gitanilla (The Gypsy Girl)
El Amante Liberal (The Generous Lover)
Rinconete y Cortadillo (Rinconete & Cortadillo)
La Española Inglesa (The English Spanish Lady)
El Licenciado Vidriera (The Lawyer of Glass)
La Fuerza de la Sangre (The Power of Blood)
El Celoso Extremeño (The Jealous Man From Extremadura)
La Ilustre Fregona (The Illustrious Kitchen-Maid)
Novela de las Dos Doncellas (The Novel of the Two Damsels)
Novela de la Señora Cornelia (The Novel of Lady Cornelia)
Novela del Casamiento Engañoso (The Novel of the Deceitful Marriage)
El Coloquio de los Perros (The Dialogue of the Dogs)
Los trabajos de Persiles y Segismunda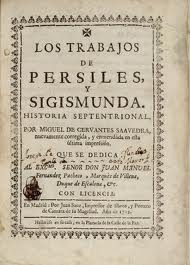 This is the last of Cervantes' novels, and it belongs to the Byzantine novels genre. The dedication was written to Pedro Fernández de Castro y Andrade 6 days before the writers' death. The novel tells the story of a prince and a princess, Persiles and Segismunda, who change their names to Periandro and Auristela to pass as brother and sister. They travel from the North of Europe to Rome to be married. This novel is quite different from Cervantes' previous works and closer to fantasy, with a woman who is saved from plunging from a tower by her billowing skirts and characters who can predict the future.
The poems of Cervantes
Cervantes really wanted to write good poetry, but he doubted his capability. He claimed to have written many ballads and he especially liked one he mentions about jealousy, but many of his verses were lost or are unidentified, and only the ones he included in his other works remain. His better known poetic work is "Viaje del Parnaso" (1614), an allegory which consists largely of reviews of contemporary poets.
The plays of Cervantes
Theatre was the real vocation of Cervantes, due to his economic problems. His works gained quite a fame, but the arrival Lope de Vega's new style ruined any chances he might have had. Lope's style was more modern and more fun, and people preferred his plays. Cervantes' plays had a moral undertone and allegoric characters, and he kept to the three Aristotelian units of action, time and space, while Lope de Vega ignored them. Cervantes never took his failure well and he expresses his opinion of Lope's plays in the first part of the Quixote.
Short plays (entremés in Spanish) were Cervantes' specialty, and together with Quiñones de Benavente and Quevedo, he's one of the best authors of entremeses in the world. he gave his characters life, deep moral beliefs, a great sense of humor and like to write about important topics that affected everyone.
Cervantes' works are used around schools in Spain and around the world as an example of great writing, and most Spanish students read El Quixote or at least part of it during the last years of schools.