Works of Camilo Jose Cela
Camilo Jose Cela was a prolific Spanish novelist, journalist, essayist, literary editor and lecturer of the post war Spanish literature period. His works were highly celebrated during his life, in Europe and in Spain, and for this he was awarded several literary prizes like the Nobel Prize of Literature in 1989. He was also a member of the Real Academia Española.
Camilo Jose Cela - Works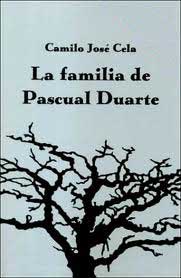 Camilo Jose Cela finished writing his first book, a collection of surrealist poems entitled "Pisando la dudosa luz del dia" in 1938, when the Spanish Civil War had already begun and the city of Madrid was under siege (which is why the book wasn't published until 1945). In 1942 he publishes "La familia de Pascual Duarte", which is set in rural Extremadura before and during the war; the main characters tells his life story, in which extreme violence is the only answer to the troubles of his existence. This book opens a new style in the Spanish narrative, known as tremendismo.
From here on, Cela perceives the novel as a free genre: the writer shouldn't commit to any rules, and this pushes his creativity so much so that every novel is different from the last, and each is written with a different technique. Camilo Jose Cela knew how to mix the different narrative resources of the 20th century vanguards, and he became a groundbreaking artist. He discovers the formula he would use in his later novels: a balanced mix of humor, tenderness, horror, verbal nonchalance and an eschatological language. Cela liked to explain everything that we wrote and why he wrote it in detail in prologues and interviews; yet another thing that separates him from many other authors of the time.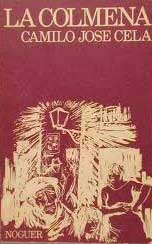 "La Colmena", Cela's masterpiece, was published in Buenos Aires in 1951, because the censorship had banned it from being published in Spain because of its erotic passages; Manuel Fraga authorizes its publication during the Franquismo. Many literary critics agree that this book helped to introduce the modern novel into Spanish literature. Camilo Jose Cela defines this book as "a bitter chronicle of bitter times" and says the main character is fear. It is considered by many specialist literary critics to be the best Spanish novel of the entire the 20th century. This novel was later adapted for the big screen under the direction of Mario Camus in 1982. Cela himself participated in the filming as both a script writer and actor.
He made a pact with the Venezuelan dictator Marcos Pérez Jiménez that he would write a series of novels called "Historias de Venezuela", propagandistic literature of the dictatorship. Cela only wrote one of the five books, "La Catira", but it provoked such scandal among the cultural and intellectual circles of Venezuela that the dictator asked Cela not to continue writing the rest of them.
"San Camilo 1936" (1969) is set in the week before the start of the Spanish Civil War, and it's written entirely in internal monologue form. The style is similar to the one used in "Cristo versus Arizona" (1994), one of the most enigmatic works of the author, based in the 1881 events in the OK Corral and written in a whole sentence without a single full stop, except the ending one.
Camilo Jose Cela was a tireless traveler. He was only interested in traveling around Spain, and expressed his lack of interest in discovering foreign and exotic places. His travel books, like "Viaje a la Alcarria" (1948) and "Del Miño al Bidasoa" (1952) earned him the fame of a wanderer and a glutton.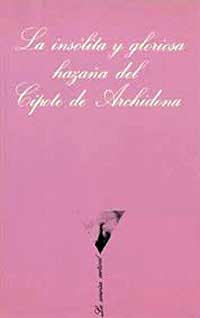 "La insólita y gloriosa hazaña del cipote de Archidona" (1977) isn't one of his best known works, but it's one of his funniest ones. It's not a novel, but a collection of the letters Cela exchanged with his friend Alfonso Canales, in which they discuss every extraordinary event, normally related to the common people and their customs and habits.
The work of Camilo Jose Cela is considered to be some of the finest literary work of the entire 20th century. He is one of the staple authors studied in all schools in Spain, especially in relation to his book "La Colmena", a must-read for every Spanish student.