Life of Camilo Jose Cela
Camilo José Manuel Juan Ramón Francisco de Gerónimo Cela Trulock, known as Camilo Jose Cela was a prolific Spanish writer (novelist, journalist, essayist, literary editor, lecturer...) from the post war Spanish literature period. He was member of the Real Academia Española and was awarded several important prizes like the Nobel Prize in Literature, which he obtained in 1989.
Camilo Jose Cela - Life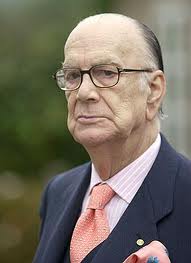 Camilo Jose Cela Trulock was born in 1916 in La Coruña, Galicia, from a Spanish father and an English mother. His childhood in La Coruña was a happy one. His family moved to the capital when he was 9, where he studied in a Piarist school in Madrid. From 1931 to 1932 he was sent to the tuberculosis sanatorium of Guadarrama, where he spent most of the time reading.
In 1934 he enrolls in the Medicine Faculty of the Universidad Complutense de Madrid, but he soon drops out and starts attending classes as a listener in the Arts Faculty of the same university, where Pedro Salinas gave classes of Contemporary Literature. Cela shows Salinas his first poems and the older poet pushes him to keep writing. Cela always said if it weren't for Salinas he wouldn't have started writing seriously.
In the Arts faculty he befriends Alonso Zamora Vicente, María Zambrano and Miguel Hernández, and through them starts meeting other intellectuals of the time. This period of his life ends with the start of the Spanish Civil War, in which Cela took part on the Nationalist side. He was hurt in battle and had to be hospitalized again. During the war Cela had written his first work, a book of poems called "Pisando la dudosa luz del día".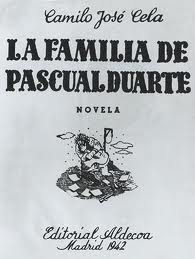 In 1940 he starts to study Law, and that same year his first publications appear. His first great work ("La familia de Pascual Duarte") wouldn't get published until 1942. In spite of the enormous success of the novel, Cela has problems with the Church because of the roughness of the topic which lead to the second volume being subject to heavy censorship. The second installment was therefore published in Buenos Aires instead. A bit later, encouraged by the great success of his novel, Cela decides to drop out of Law school and starts writing professionally.
Between 1944 and 1948 Cela marries María del Rosario Conde Picavea; starts writing "La Colmena"; his only son is born; he organizes two exhibits for his paintings; and he publishes "Viaje a la Alcarria" and "El cancionero de La Alcarria". "La Colmena" is published in 1951, and immediately banned in Spain.
In 1954 Cela moves to Mallorca, and in 1956 he is chosen to join the Real Academia Española. After the death of Franco, Cela begins to have a very active public life in the Transitional Spanish society. Between 1977 and 1979 he occupied, by royal appointment, a seat in the Senate of the first democratic Courts in Madrid, and he also had to take part in the adaptation of the Spanish Constitution.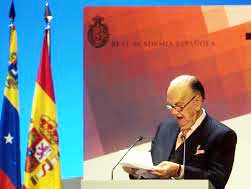 During the following years Cela continued with his rhythm of publication, and he publishes "Mazurca para dos muertos" and "Cristo versus Arizona". He was already considered to be one of the best writers of the century, and during the last years of his life he received homage, prizes, and all kinds of recognition, some of which were quite polemic. The three most important were: Prince of Asturias Award in Literature (1987); Nobel Prize of Literature (1989) and the Miguel de Cervantes Prize (1995).
Camilo José Cela was not one to mince words however, which often got him into trouble. In the later part of his life, he became famous for his shocking outbursts, particularly in public interviews. He most famously offered to demonstrate his ability to absorb a litre of water as an enema during an interview with Spanish television. He also produced a slang dictionary entitled the "Diccionario Secreto" which was full of taboo words between 1969 and 1971, which was perceived to be a great scandal amongst the Spanish population.
Cela married the journalist Marina Castaño in 1991, with whom he spent the last days of his life. Cela died in Madrid in January of 2002 at the age of 85.