Life of Federico Garcia Lorca
Federico García Lorca was a Spanish poet, play and prose writer who was part of the Generation of '27. He's the most influential and popular poet on the spanish literature of the 20th century. As a play writer, he's considered to have written some of the best plays of the 20th century, together with Valle-Inclan and Buero Vallejo.
Federico Garcia Lorca - Life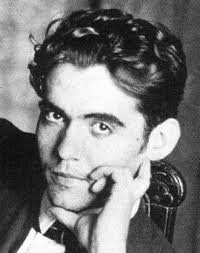 Federico García Lorca was born in Granada in 1898. From the age of 2 Garcia Lorca showed an ease for learning folkloric songs, and he used to represent miniature religious services. His health was frail and he didn't walk until he was 4. He read the works of Victor Hugo and Cervantes, but he wasn't a very good student.
From 1906 to 1909 the family lived in Almería. He finished his baccalaureate and dropped out of Law school in 1918 to move into the Residencia de Estudiantes de Madrid, where he stayed for ten years. After that, he moved back to Granada to finish his degree in Law, although he never practiced law, preferring literature.
The southern location of Granada, which had a strong Moorish influence, the folklore, the Orient and the wild geography are all imprinted in Garcia Lorca's works, where the romanceros and the epic topics are melded imperceptibly. His mother had always encouraged him to write, and in 1917 he wrote his first articles on Jose Zorrilla, on the anniversary of his death.
Garcia Lorca lived in Spain during the Silver Age of Spanish literature, which had a rich intellectual life, and where many authors such as Benito Pérez Galdós, Miguel de Unamuno or José Ortega y Gasset expressed their distinctive views on the critical situation of Spain. The Andalusian poet was also heavily influenced by Lope de Vega, Juan Ramón Jiménez, Antonio Machado, Manuel Machado, Ramón del Valle-Inclan, Azorín and the Cancionero popular, a collection of folkloric poems.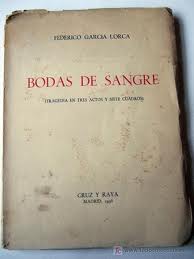 In 1918 he published his first book, "Impresiones y paisajes",and in 1920 his play "El maleficio de la mariposa" was released in 1920. 1921 was the year of the publication of his "Libro de poemas", and the puppet comedies "La niña que riega la Albahaca" and "El príncipe preguntón". His first pictorial exhibition was in Barcelona in 1927.
During this period, Garcia Lorca actively frequented the poets of his generation that still reside in Spain around the Residencia de Estudiantes: Jorge Guillén, Pedro Salinas, Gerardo Diego, Dámaso Alonso, Rafael Alberti, and over all Buñuel and Dalí, to whom he'd dedicate his "Oda a Salvador Dalí". In 1928 he started to contribute in the literary magazine "Gallo", which only lasted 2 numbers.
In 1929 Garcia Lorca left for New York. At that time he'd also published "Canciones" (1927) and "Primer romancero gitano" (1928); this is his most accessible and popular book. During this trip he writes "Poeta en Nueva York", one of his most famous books. In 1930 he travels to Cuba, where he'd write a considerable part of his texts. That same year he moved back to Spain, and found out his folkloric farce "La zapatera prodigiosa" was being represented in Madrid.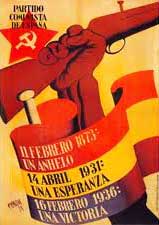 After the establishment of the Second Spanish Republic, Lorca co-directed the national theatre company "La Barraca", where he was able to take advantage of all the available resources to write, direct, and adapt some of the plays from the Spanish Golden Age. During this period he wrote "Bodas de Sangre", "Yerma" and "Doña Rosita la soltera".
In 1963 he traveled to Argentina to promote the staging of some of his plays by Lola Membrive's theatre company, and to give a series of conferences. His stay in Argentina was a great success: his staging of "La dama boba" by Lope de Vega attracted over 60 thousand people.
In 1933 he also co-founded the "Asociación de Amigos de la Unión Soviética", and between that year and 1936 he wrote "Divan de Tamarit" and "Llanto por Ignacio Sánchez Mejías", which moved the whole Hispanic world, and "La casa de Bernarda Alba". He was wrking on "La destruccion de Sodoma" when the Spanish Civil War began.
The ambassadors of Colombia and Mexico anticipated he could be victim of an attack and offered him an escape through exile, but Garcia Lorca denied all offers and he left for Granada to spend the summer. During those hard political times, someone asked him about his political preferences and he answered he felt Catholic, communist, anarchist, libertarian, traditionalist and monarchist at the same time. He never joined any of the political parties and never discriminated or severed his relationship with any of his friends for political reasons. In fact, he was quite friendly with Primo de Rivera, of whom he said: "...José Antonio. Another good boy. Did you know that I dine with him every Friday? We normally go out together in a taxi with the curtains closed, because it doesn't suit him to be seen with me, and it doesn't suit me to be seen with him".
He also said that he felt entirely Spanish, and that he'd be unable to live outside its geographical limits, but he hated the Spanish who were Spanish just for the sake of it. Garcia Lorca assured he was friend and brother to everyone, and that he didn't believe in political borders.
An anonymous tip on the 16th of August on 1936 gave way to his arrest while he was at a friend's house. Garcia Lorca was executed on the way to Alfacar from Víznar, and his body is still buried in a mass grave somewhere along the way. The writer was executed for being a Republican and a homosexual, which in that period was considered to be an unforgivable crime.