Life of Ramon Maria del Valle-Inclan
Ramón María del Valle-Inclán y de la Peña was a Spanish dramatist, novelist and member of the Spanish Generation of 98. He's considered to be the most exceptional and the most radical dramatist of the time, and he was keen in renovating the traditional establishment of Spanish theatre, especially because of the influence he had in later Spanish dramatists.
Ramón de Valle-Inclan - Life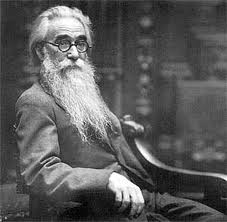 Ramón de Valle-Inclan was born in Galicia in 1869. His family had nobility titles but most of the money was gone. He studied Law in Santiago de Compostela, with very irregular results. During his time in Santiago he began to write and to frequent the literary circles and gatherings. His literary ambition was secured after going to a conference Zorrilla gave in Santiago, where he found himself awed by the figure of the renowned writer. The death of his father freed him from studying something he didn't like and he moves to Madrid in 1890.
He spent two years in Madrid, where he frequently attended literary gatherings and started making a name for himself thanks to his wit. However, life in Madrid was expensive, and without a steady income Valle-Inclan wasn't able to stay there any longer. In 1892 he travels to Mexico, where he made money by writing and translating for several newspapers. The political situation in Mexico excited him and he took part in some revolts. It was also during this time that he clearly saw his destiny as a writer.
In 1893 he returns to Spain and established himself in Pontevedra, were he liked going to the literary gatherings to exhibit his dialectic, which was one of his strong point. He stays in Pontevedra during 3 years and publishes his first book "Femeninas (Seis historias amorosas)" (1894). He also contributed to the magazine "Blanco y Negro" and starts signing is texts with Ramón de Valle-Inclan.
In 1896 he decided to return to Madrid to live the bohemian life. He attends all the literary gatherings he can, and meets some influential writers like Pío Baroja, Azorín or Benavente. His economic situation isn't the best, and he's often hungry. Valle-Inclan becomes famous in most of the literary gatherings in Madrid for his ability to monopolize conversations, destroy reputations and his lack of patience for interruptions.
In 1897 he publishes his second book, "Epitalamio (Historias de amores)", which wasn't very successful. During a fight in 1889 Valle-Inclan loses his left arm due to a bad encounter with a walking stick, but he's soon back in the cafes. During that year he publishes his third book, "Cenizas: Drama en tres actos", which was also his first play. He also contributed in several literary magazines.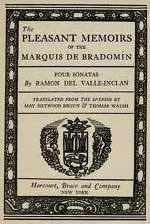 In 1900 he writes "Satanas", a very innovative story for the time. He starts publishing his "Sonatas" in the magazine "Los lunes del Imparcial", and this was the first appearance the Marquis of Bradomín, a characters of his. All his Sonatas are published as books: "Sonata de otoño" in 1902, "Sonata de estio" in 1902, "Sonata de primavera" in 1904 and finally "Sonata de invierno" in 1905. These books are the most prominent example of Modernist prose in the Spanish language.
From 1907 to 1909 Valle-Inclan published quite a few plays and novels, and the Generation of '98 starts to work together in several creative activities. In 1907 he marries Josefina Blanco in San Sebastian, with whom he'd have 6 children. After the marriage he quits his theatrical life and publishes his first book of poems, "Aromas de leyenda". His wife Josefina travels to Argentina in 1910 with the theatre company she worked at, and Valle-Inclan goes with her. They do a tour through Chile, Paraguay, Uruguay and Bolivia, and the Galician writer takes advantage of the situation to give some conferences on literature in the Spanish language.
In 1911, back in Madrid, Valle-Inclan continues to publish plays: "Voces de gesta" (1911) and "La marquesa Rosalinda" (1913). With the money obtained from his publications he moves with his family to Galicia, but he returns periodically to Madrid to attend literary gatherings and visit friends.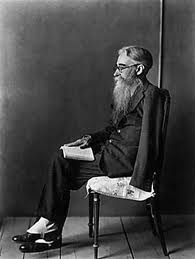 When talks of the European war start to stir Madrid, Valle-Inclan takes the side of the allies, and when the war starts he's invited to the fronts so he can write about what he sees. On this topic he publishes "Visión estelar de la medianoche" in 1916 and "En la luz del día" in 1917. When he returns to Madrid he finds "La lámpara maravillosa" has already been published. In 1920 he falls ill and has to keep to his bed for long periods of time.
In 1922 he establishes himself back in Madrid, actively taking part in all the literary gatherings he could. At the end of 1926 Valle-Inclan publishes what is considered to be his best narrative work, "Tirano Banderas", and in 1927 he takes part in the creation of the political party "Alianza Republicana". His last years are spent in a flurry of political activity and travels, and his last article is published in the newspaper "Ahora" in 1935. He dies in Santiago de Compostela on the night of the 5th of January, 1936, at the age of 67.