Life of Miguel de Unamuno
Miguel de Unamuno y Jugo was a Spanish philosopher, writer and politician. He cultivated different literary genres, was one of the main authors of the Generation of '98 and invented a new genre, the nivola. His works are studied in Spanish schools as an example of how to overcome the rules of literature to express your own ideas.
Miguel de Unamuno - Life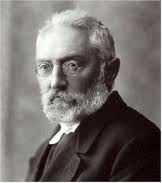 Miguel de Unamuno was born in Bilbao in 1864. He was about to start studying his baccalaureate when he was witness to the siege of Bilbao during the Third Carlist War, which would later show in his first novel, "Paz en la Guerra". He was a skilled drawer and studied in the workshop of Antonio Lecuona, but his lack of control over color, something which Unamuno himself admitted, led to him abandoning his artistic career.
Between 1880 and 1884 he studied Philosophy and Literature in the University of Madrid, and during this time he read the works of T. Carlyle, Herber Spencer, Friedrich Hegel and Karl Marx. He got his PhD with a thesis on the origin and prehistory of the Basque race, and not long after he agreed to the Chair of Language Arts in the University of Salamanca, where he was vice-chancellor and professor of History of the Spanish language from 1901.
In 1884 Miguel de Unamuno gets a job in a Spanish school as a Latin and Psychology teacher, and publishes an article called "Del elemento alienígena en el idioma vasco" and "Guernica". In 1888 he gets the Psychology, Logic and Ethics Chair in the Bilbao Institute. In 1889 he travels to Switzerland, Italy and France to see the Universal Exposition and the inauguration of the Eiffel Tower. In 1891 he marries Concha Lizárraga, a woman that Unamuno had been in love with since he was a child. Together they had a total of nine children. That same year he gets the Greek Chair in the University of Salamanca.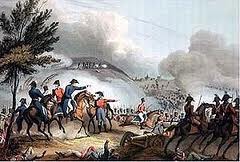 In 1894 he becomes a member of the Socialist Grouping of Bilbao, but he leaves it in 1897. He was always very immersed in the cultural life of Salamanca, and his presence at the literary gatherings, especially the one in Café Novelty located next to the Town Hall, was very frequent.
In 1914 the Minister of Education dismissed Miguel de Unamuno from the vice-chancellorship for political reasons, and Unamuno becomes the martyr of the liberal movement. In 1920 he's chosen dean of the Philosophy and Literature Faculty by his peers. His constant attacks on Primo de Rivera and the monarchy earns him an exile in Fuerteventura, where he gets sent in February of 1924. He's pardoned in July of that same year, but he voluntarily leaves for France until 1930, living first in Paris before moving to stay in the French part of the Basque Country, when Primo de Rivera's dictatorship falls.
In 1931, Miguel de Unamuno presents himself as a candidate for the Republican-Socialist party in the upcoming elections, and he's elected. He proclaims the Republic in Salamanca on the 14th of April of 1931, and he gets his vice-chancellorship back. For a couple of years, Unamuno takes part actively in the Republican politics of the time, but by 1933 he's already feeling tired of it all. In 1934 he retires from teaching and he's named vice-chancellor for life of the University of Salamanca, and in 1935 he's named as a citizen of honor of the Republic.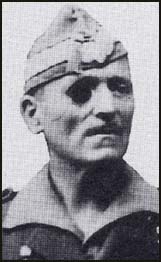 When the Spanish Civil War starts he initially sides up with the rebels (those going against the Republic), and that summer he appeals to the European intellectuals to support these rebels, but he soon regrets it when many of his friends are put in prison or killed for opposing the Franco regime. Unamuno talks to the dictator in favor of his friends, to no avail.
A nasty incident with Millán-Astray during Columbus Day, in which Unamuno declares his rejection towards the fascists and the dictatorship, ends with the writer's destitution as vice-chancellor of the University of Salamanca. His last months (from October to December of 1936) were spent under house arrest. Miguel de Unamuno died on the 31st of December of 1936, at the age of 72.