Life of Ruben Dario
Félix Rubén García Sarmiento, known as Ruben Dario, was a Nicaraguan poet. He's considered the father of Modernism, and his works had a great influence in the Spanish literature of the 20th century.
Rubén Dario - Life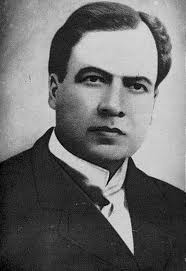 Rubén Dario was born in Nicaragua un 1867. He was raised by his grandparents and started writing poetry at the age of 12. He was soon known as the "boy poet", and contributed in different publications. In these early works, the influence of Spanish literates like Zorrilla, Campoamor is very clear, and his discovery os Victor Hugo would influence all his later works.
In 1882, when he was only 15, Rubén Dario traveled to El Salvador. He was introduced to the president of the Republic, Rafael Zaldívar, who took him under his wing, and during his stay he met Francisco Gavidia, expert in French literature and who introduced him to the Alexandrine verses which would become, under his influence, a characteristic verse in Modernist poetry. In 1883 he returned to Nicaragua and got a job at the National Library. He continued experimenting with new forms of poetry, and he prepared a book for publication, although it wasn't published until 1888. His life in Nicaragua wasn't all that satisfactory, so he decided to move to Chile in 1886.
In Chile, thanks to some recommendations from Nicaragua, he befriended Eduardo Poirier, thanks to whom he got a job in the newspaper "La Época". His living conditions in Chile were quite precarious. In spite of all his difficulties he befriended the son of the President of the Republic, and with his and another friend's help, he published his first poetry book, "Abrojos", in March of 1887. In July of the next year, his book "Azul..." appeared in the literary market, and it became the key publication of the recently launched Modernist literary revolution. The book was picked up by Juan Valera, and he published a couple of letters to Rubén Dario in the newspaper "El Imparcial". These letters, which were later reprinted in the Chilean press and also in other countries, helped secure Dario's fame.
This popularity got him a job in "La Nación" in Buenos Aires, the most important Latin American newspaper of the time. He returned to El Salvador soon after his first collaboration with "La Nación", and there he was named director of the newspaper "La Unión". During his time in Salvador he married Rafaela Contreras, in 1890. There was a coup d'etat the day after his wedding, and Dario left El Salvador for Guatemala and then for Costa Rica, where his first son was born in 1891.
In 1892 he left his family in Costa Rica and traveled to Guatemala and Nicaragua, where he was told he should travel to Spain in a government mission. This fulfilled Dario's dream of traveling to Europe. He arrived in Spain in August of 1892, where he spent his time in Madrid meeting with the Spanish literates of the time. He returned to Nicaragua in December of that same year, where he received a telegram informing him of his wife's illness, who died a month later.
He spent the first half of 1893 traveling across Latin America, and he visited New York and Paris, where he was introduced in the bohemian circle. He returned to Buenos Aires in August, where he'd been awarded the position of honorary consul. His second wife, Rosario Murillo, who his first love and whom he'd married after the death of Rafaela and left behind when he traveled to Paris, gave birth to a daughter who died a few days later.
In May of 1895 his mother died, and although he'd barely known her, it was a hard blow for him. In 1899, while still in Buenos Aires, he published two of his most important books: "Los raros", a collection of articles about all the writers he admired; and "Prosas profanas y otros poemas", which definitely secured the importance of the Modernist movement in the Spanish language literature, although it didn't make a big impact at the beginning.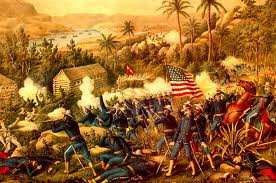 In 1898, after the disaster of the Spanish-American War, Dario was sent to Spain as a correspondent of La Nación. He had to send four monthly chronicles to the newspaper, talking about the way things were going in Spain after the war, which would be grouped in 1901 and published as a book called "España Contemporánea". In his chronicles, Dario expressed a deep sympathy for Spain and his trust in the recovery of the country. In Spain, Dario was admired by all the defenders of the Modernist movement, which was only accepted by the younger writers. Among these young writer were some that would later become an important part of Spain's literary history.
In 1899, the Nicaraguan poet met Francisca Sánchez del Pozo, an illiterate peasant with whom he spent the last years of his life. In 1900 Dario was sent to Paris by La Nación, to cover the Universal Exposition. His works on this were published as a book called "Peregrinaciones".
During the first years of the 20th century, Dario lived in Paris, where he met Antonio Machado. He was appointed Consul of Nicaragua in 1903, had a second son with Francisca (their first daughter had died soon after birth) and traveled across Europe. In 1905 he went to Madrid in consulate business and published the third of his most important books, "Cantos de Vida y Esperanza, los cisnes y otros poemas", and also some of his most memorable poems, like "A Roosevelt" and "Salutación del Optimista". From 1906 to 1907, Dario traveled to Río de Janeiro, Paris, Mallorca, and several other European cities. Rosario Murillo, his legal wife, didn't accept his divorce proposal, and after months of negotiation he went back to Nicaragua to present his case in court, which wasn't accepted. During this time his fourth son with Francisca was born, the only one of their children who survived.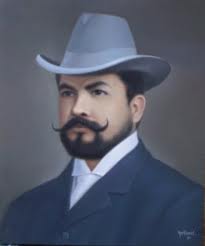 He had to stay in Nicaragua for a while, since he didn't have any money to go back to Spain. His money problems continued to grow and he had to ask some friends for help, especially after his diplomatic job was suspended with the fall of Zelaya. He moved back to Paris where he continued to write and prepare the publication of several books. His alcoholism was quite advanced and it caused him a lot of health problems, especially psychological.
In 1910 Dario traveled to Mexico and then to Cuba, where he tried to commit suicide. In 1910 he went back to Paris, only to return to Latin america in 1912 to promote his two new publications, "Mundial" y "Elegancias". In 1913 he moved to Mallorca, where he started to write "El Oro de Mallorca", his autobiography. He spent some years traveling, and when the First World War started he went to America to defend his pacifist ideals. He finally arrived in Nicaragua in 1916, and died just a month after.